New Patients at Wills Chiropractic Clinic
If you've ever gone to a social event where you didn't know anyone, you know how uncomfortable that can make you feel. Our goal is to welcome you and make you feel at home.
Since chiropractic care involves a series of visits, with each one building on the ones before, it's important that our relationship can go the distance. We've found that one of the best ways to have successful patient relationships is to explain everything in advance. No surprises!
Here's how we do it:
First Visit. To find out if we can help you, we ask questions and listen.
Second Visit. We'll report what we found and answer all your questions.
Regular Visit. A typical visit will be much shorter, but just as important!
When you consult this office for the first time, you will be entering into a unique partnership. We strive on exceeding a patient's expectations and work towards providing our patients with the best possible and most comprehensive healthcare.
Your first visit to our office will consist of a complete case history to review important aspects of your health. A thorough orthopedic/neurological and chiropractic examination will be conducted by one of our doctors.
Based on the results, X-rays or other types of diagnostic imaging or lab studies may be necessary. These images and findings may help reveal pathologies and tell the history of your spinal health. It also helps the doctors create a care program based on your unique condition. It's at this point the determination will be made as to whether your case is a good fit for us.
Once the initial examination is completed, most patients will receive a relief chiropractic adjustment. This will help relieve some of the symptoms that brought them into the office. The average time for the initial visit ranges from 1 hour to 1 hour and 15 minutes.
After therapy has been completed, patients will be given an appointment for their second visit. We recommend that their significant other be present as we discuss the report of findings.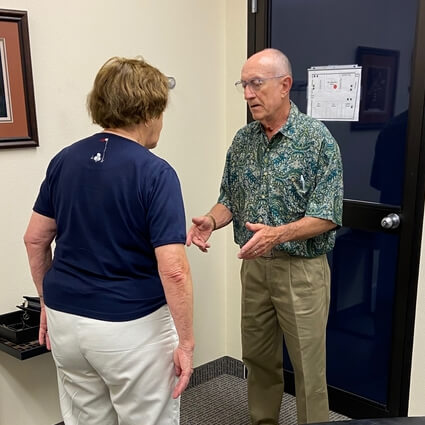 On your second visit to our office, the doctor will give you a comprehensive report of his findings. If you're a good candidate for chiropractic care, you will be advised whether they are going to accept your case. If not, the doctor will make recommendations for other types of health care.
If areas of abnormal spinal function are identified, the doctor will recommend a chiropractic care program. This can include spinal adjustments, rehabilitation, therapy and other types of treatment, as necessary. Your care plan is based upon your age, condition(s), lifestyle, and unique spinal problem(s).
After the doctor has completed his report, you will meet with a member of the financial department. They will consult with you about your specific case recommendations and the details of your insurance coverage.
After this treatment, where your spine has been adjusted for the first time, the doctor will send you for any additional therapy that may be needed. He will also go over your care recommendations again. The average time for the second visit is about 45-60 minutes.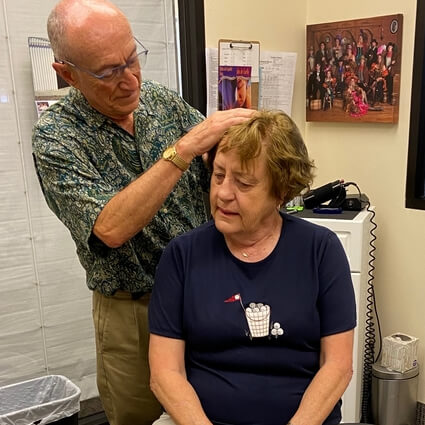 Now that you're comfortable with your care plan, subsequent visits to the office are usually much shorter. Having decided to proceed with care, regular visits are treatment based.
A typical visit, after the report of findings, can range from 10 minutes to 30 minutes, depending on the types of treatment and therapy needed.
On the Path to Wellness
The more you understand who we are, what we do and why we do it, the better results you'll enjoy. It's as simple as that.
Contact us for your free consultation and let us help you get healthy.
CONTACT US
---
New Patients at Wills Chiropractic Clinic | (308) 436-7176